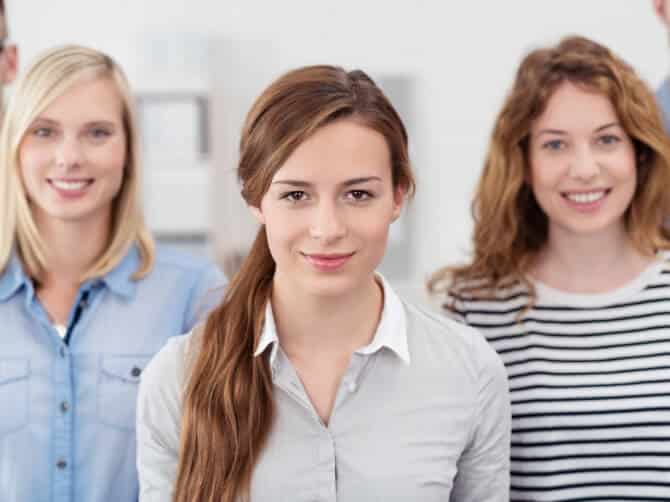 Specialized English courses for professionals and workers from different sectors who need to function in English in their working life and manage the specific language of their profession or sector.
Do you know what your level of English is?
Take a free English level test and choose an English course that suits your needs.
Faqs
Today, English is the language of communication between people of all nationalities, and it is the second most widely spoken language in the world. Thus, learning English is important for communicating with people from other countries, both professionally and privately. Mastering English also enables us to access a greater amount of information, entertainment and knowledge.
In online English/language courses, students have a 24/7 platform where they can work at their own pace. Normally, the platforms include listening and reading comprehension skills as well as grammar and vocabulary. In tutored online courses, writing and speaking may also be included.
The concept of an online language course should not be confused with a video-conferencing language course.
If you already have a good level of general English, you can choose to take a specialised English course (called English for special purposes or English for special purposes). In this type of course, the content focuses on the vocabulary and functions needed for a particular professional area or sector. Legal English or English for tourism professionals are examples of this type of course. There are also English courses to practise and deepen a particular area or communication skill: for example, Presentation Skills or Writing emails in English.
Specialised English courses tend to be shorter as they focus exclusively on the area or skill in question and have a specific syllabus.
For in-company English courses to be effective in learning English quickly, it is not only necessary that they have a minimum number of hours per week (around three) but also that students spend time studying outside of class hours, as well as doing as many activities in English as possible, such as watching films and reading. Those who use English in their daily work activities will find that they make faster progress than other learners, as they have a greater amount of exposure to the language. The more English is used, the faster the progress will be.