Virtual (on Zoom/videocall)

Learn a language, no matter where you are

Purposes of data protection: Sending our commercial newsletter and informative and advertising communications about our products or services that are of interest to you, including by electronic means. Legitimation: Consent of the interested party. Recipients: Data transfers are not planned. Rights: You can withdraw your consent at any time, as well as access, rectify, delete your data and other rights at info@idixlingua.com. Additional Information: You can expand the information in the Privacy Policy link.
Language lessons via Zoom or video conference are the best solution for those who are looking to learn a language at unusual times or travel frequently, and want solid training in a traditional course with a teacher,
How does it work?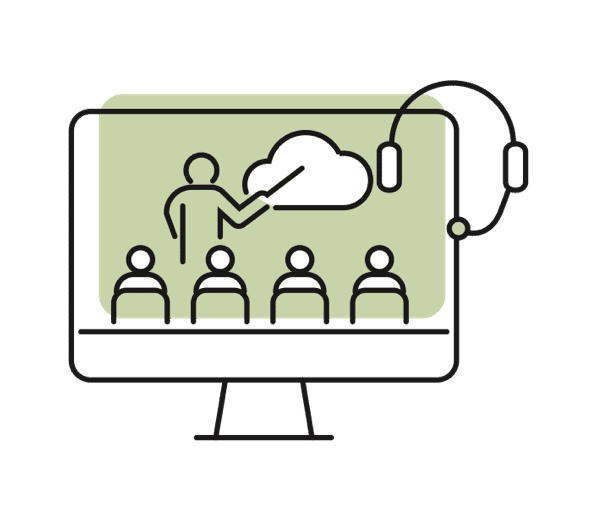 Language classes via Zoom/videoconference are delivered via a learning platform with all the necessary features for a perfect class:
books, videos and audios on a shared screen
high-fidelity video transmission among participants
group and private conversations between students as well as between students and student-teacher.
Why Virtual?

All the advantages of a face-to-face language course:

Interaction with other students.
Real time contact with the teacher.
All kinds of materials available (books, audios, videos, whiteboards).
All the advantages of online language courses:
The student can be anywhere
Possibility of flexible schedules
The classes and all the information can be saved.
What courses can be done using the Virtual system?
Do you know what your level of English is?
Take a free English level test and choose an English course that suits your needs.